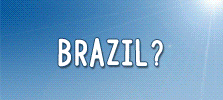 • Events


• Sight seeing

• Tamar sea turtle project -

NEW!

• Taverna's aquapark -

NEW!

• Cycling

• Horse riding

• buggy kiting

• quad riding

• beach volleyball

• Landboarding

• Sunbathing

• Trekking

• bird watching

• Capoeira dance

• Forró dance

• mangrove climbing

• Fishing

Shopping

If you look for some shopping at or near Ilha do Guajirú, don't expect the fancy shops that can be found in many world cities, because they are not around.

But there are various shops that are still very interesting to visit, or maybe even more exciting then the large chains, as are found in western countries.

Here, I Brazil, everything is small scale but due to this always changing!

Visit the shop at Pura Vida Club, or get hold of one of the beach based locals and sales women: they have so many interesting things to offer!

Also you find a shop in Lagoa Beach, where they sell good quality sunglasses (to kite, windsurf or simply use at the beach) where you can also find a nice bottle of wine, for your sunset dinner!

Another small shop is found in front of Pompeu, where Havaianas are sold and so much more...

But you may also visit Itarema or, if you have your own transport, spend an afternoon at Jericoacoara, in this old hippie town you find a bunch of souvenirs…

End the day with a nice dinner at the lagoon or in the town afterwards, and you will have a different day you will always remember!