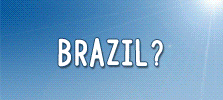 • Events

• Shopping

• Sight seeing

• Tamar sea turtle project -

NEW!


• Cycling

• Horse riding

• buggy kiting

• quad riding

• beach volleyball

• Landboarding

• Trekking

• bird watching

• Capoeira dance

• ForrÓ dance

• mangrove climbing

• Fishing

Taverna's aquapark

If you travel with children, and look for an afternoon fun for them, then visit
Taverna's Aquapark, right next to Paulo's Tavern, a popular restaurant in Acarau, only 20 minutes car driving away from Ilha do Guajirú.

Here, your children will be able to try out various water plays, such as sliders.

But also you will encounter a large pool along with all facilities to call it a real waterpark. Go there! Your children will love it!

While they play you can have a drink or enjoy dinner, from the table you will be able to watch and supervise them without any problem…

To find it, head for Acaraú, in the centre turn left, direction Cruz, then look for a large fish sign in the middle of the road and continue another 500 meters from there, then you find it at your left hand side, right behind Paulo's Tavern.

Park your car in front of the restaurant, no problem, it's all of one and the same owner.